The office is the central point of contact for all scientists conducting research in the field of zoonotic infectious diseases.
In order to do justice to the diversity of existing basic scientific and clinical activities in the field of zoonoses, the research platform's office is located at three closely interlinked locations:
Münster; c/o Institut für Virologie, Westfälische Wilhelms-Universität
Greifswald – Insel Riems; c/o Friedrich-Loeffler-Institut, Bundesforschungsinstitut für Tiergesundheit.
Berlin; c/o Institut für Virologie, Charité - Universitätsmedizin Berlin

This represents the expertise in the infrastructural and organizational area, university research and departmental research as well as the various disciplines within the platform.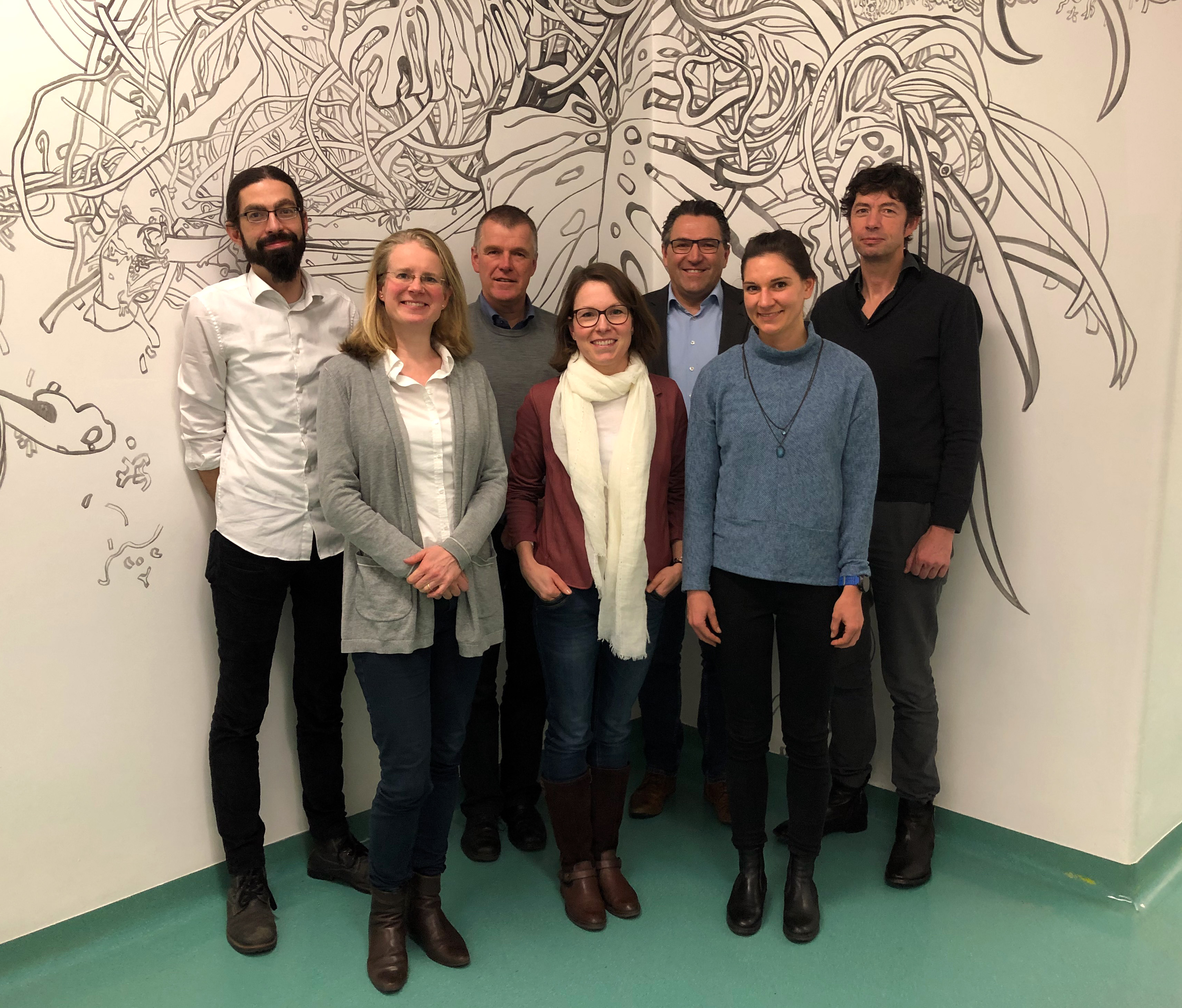 The Administrative Office of the National Research Platform for Zoonoses (back row from left to right: Sebastian Sprengel, Martin H. Groschup, Stephan Ludwig, Christian Drosten; front row f.l.t.r.: Ilia Semmler, Friederike Jansen, Dana Thal), Photo: Zoonosenplattform
Kontakte: Standort Münster

Münster; c/o Institute of Virology, Westphalian Wilhelms University
Greifswald - Insel Riems; c/o Friedrich-Loeffler-Institute, Federal Research Institute for Animal Health.
Berlin; c/o Institute of Virology, Charité - Universitätsmedizin Berlin

This represents the expertise in the infrastructural and organizational area, university research and departmental research as well as the various disciplines within the platform.

Contacts: Location Münster
c/o Institute of Molecular Virology (IMV)
Wesfälische Wilhelms-Universität Münster
Von-Esmarch-Str. 56, 48149 Münster, Germany
Phone: 0251 - 835 30 11
Fax: 0251 - 835 77 93
http://zmbe.uni-muenster.de
Prof. Dr. Stephan Ludwig
Site manager
Phone: 0251 / 835 77 91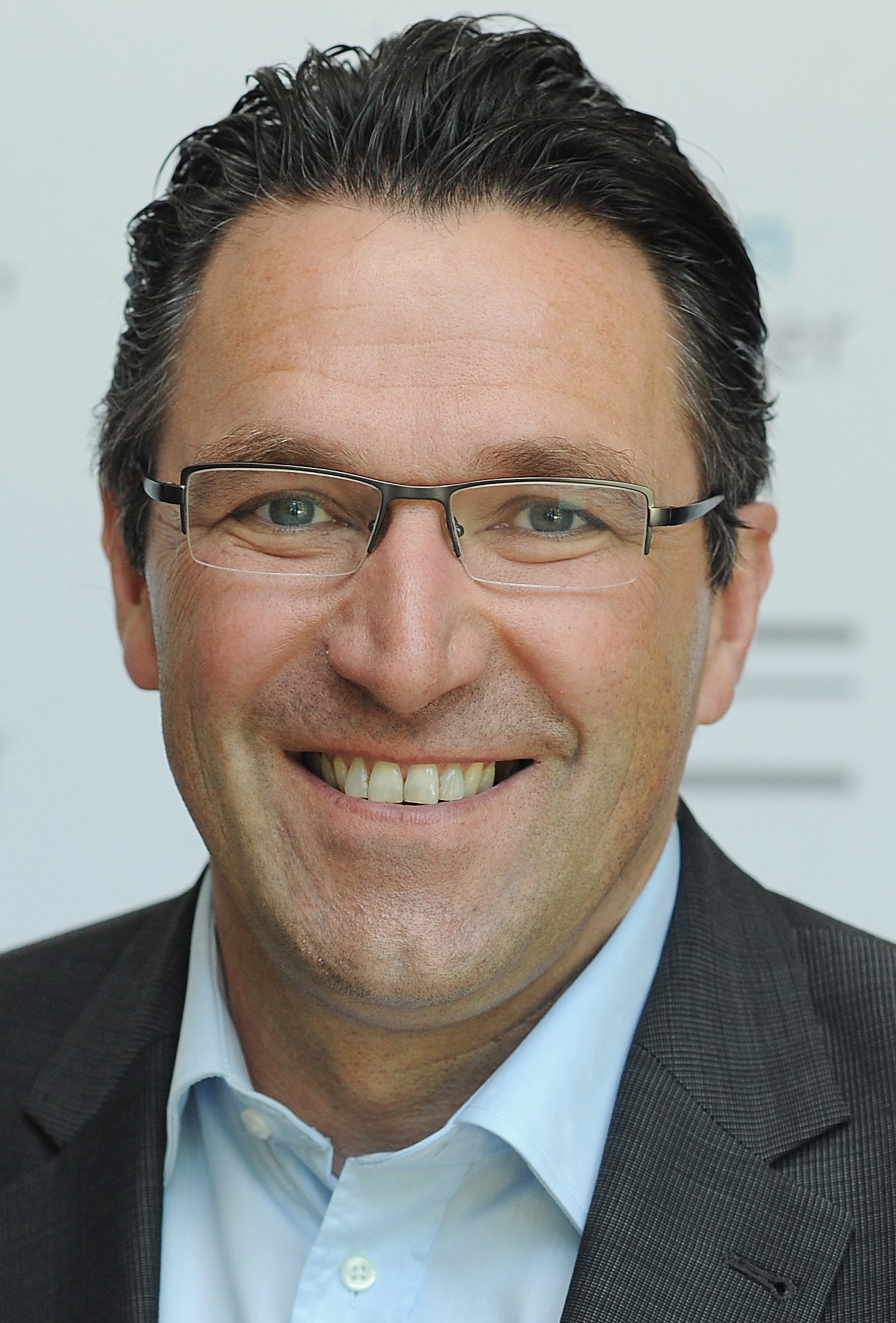 Sebastian Sprengel
Project Manager & Community Management (Münster site)
Phone: 0251 / 835 30 13

Contacts: Location Greifswald - Island of Riems
c/o Friedrich-Loeffler-Institut, Bundesforschungsinstitut für Tiergesundheit
Institute of Novel and Emerging Infectious Diseases (INNT)
Südufer 10, 17493 Greifswald-Insel Riems
Phone: 038351 - 71145
Fax: 038351 - 71194
https://www.fli.de
Contacts: Location Berlin
c/o Institut für Virologie Charité - Universitätsmedizin Berlin
Campus Charité Mitte
Charitéplatz 1, 10117 Berlin
Phone: 030 - 450 525 094
Fax: 030 450 75 25 907
https://virologie-ccm.charite.de/
Dr. Ilia Semmler
Scientific Coordinator
Phone: 030 450 525 094

Central contact address:
E-Mail: info@zoonosen.net
Internet: www.zoonosen.net
Postal adresse: see location Münster
Dr. Andrea Sieberg
Research Associate
Phone: 030 450 625087
​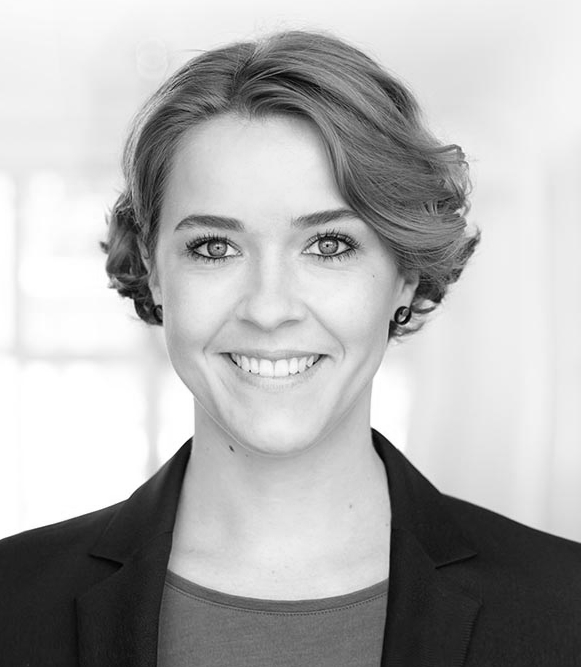 ​