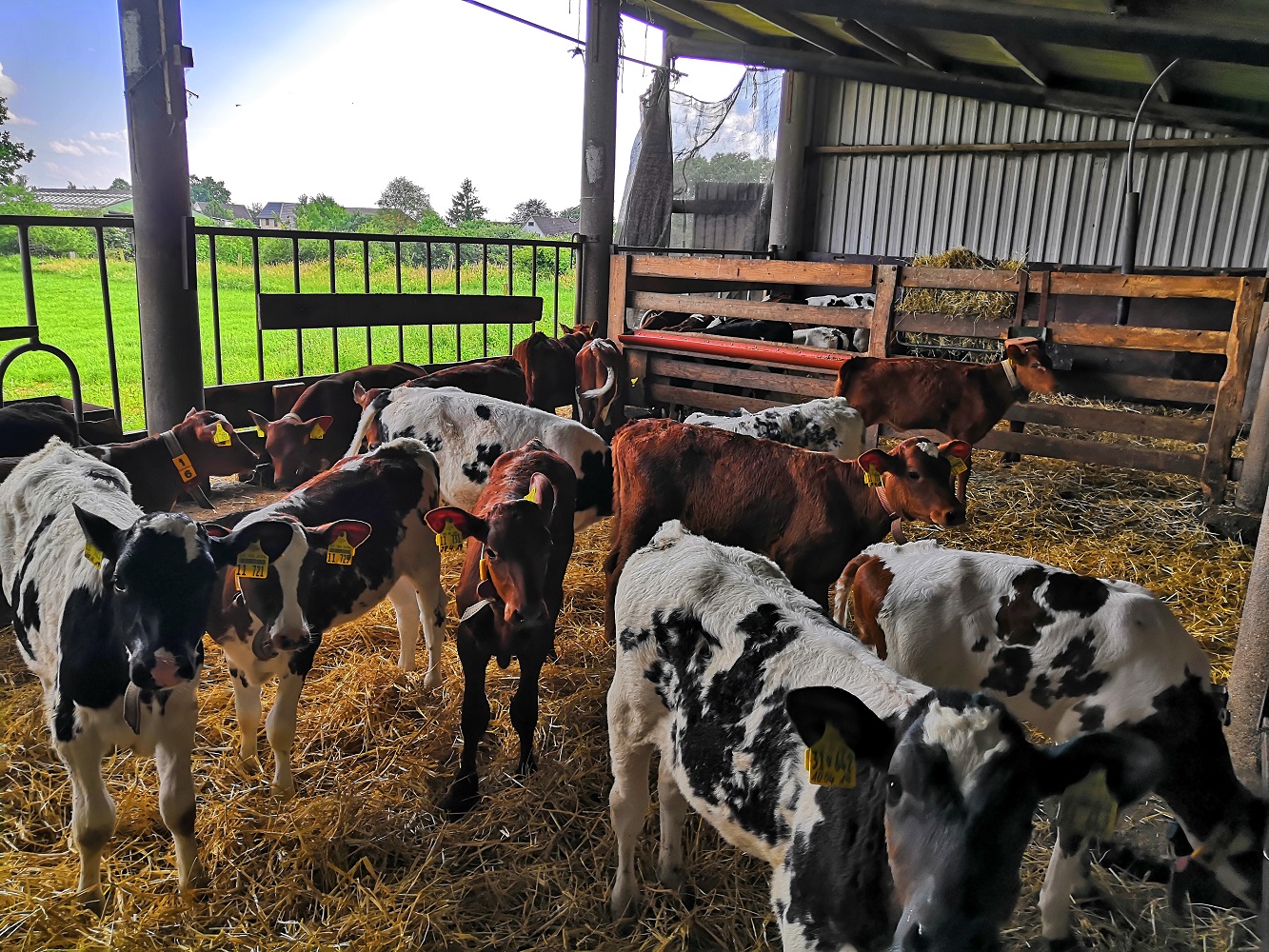 In die Tiefe - die anderen resistenten Staphylokokken
Während ihrer mikrobiologischen Arbeiten im Rahmen des Projektes zu MRSA in der Milchlebensmittelkette stießen Dr. Tobias Lienen und der tierärztliche Doktorand Arne Schnitt auf Staphylokokken, die nicht der Spezies S. aureus angehören. Daraufhin begannen sie Untersuchungen, die die entdeckten Arten charakterisierten und ihre Resistenz gegenüber Beta-Laktam Antibiotika überprüfen sollten.
In allen beprobten Betrieben (20 vorselektierte Milchviehbetriebe in Deutschland) konnten Methicillin-resistente Nicht-aureus-Staphylokokken (MR-NAS) nachgewiesen werden. Lienen und Schnitt fanden diese in Viertelgemelksproben, Tankmilch, Nasenabstrichen von Färsen und Kälbern, Zitzengummis und Tränkeautomaten sowie in Staubproben. Sie identifizierten insgesamt neun Arten von MR-NAS.
Im vergangenen Jahr veröffentlichten sie ihre Studie unter dem Titel "The occurrence of methicillin-resistant non-aureus staphylococci in samples from cows, young stock, and the environment on German dairy farms".
Die ausführliche Studie finden Sie unter folgendem Link:
https://www.journalofdairyscience.org/article/S0022-0302(21)00266-6/fulltext